Experts in Spine, Knee, Shoulder,
Official and Exclusive Physiotherapy / Medical providers to the England Beach Football Team.
Awarded 5 STARS for Clinical Excellence & Academic Research.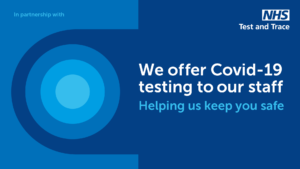 Our employees are regularly tested for COVID-19. Helping us keep you safe.
Shockwave Therapy at Anatomie Physiotherapy
Anatomie are one of the few physiotherapy clinics to be able to offer Shockwave Therapy – For more information please feel free to speak to one of our clinical specialists
This amazingly effective treatment for tendon and soft tissue problems uses high-intensity sound waves to improve metabolism and blood circulation, which stimulate the body's repair mechanisms and allows it to do a better job of healing itself – at a greatly increased rate – particularly in the case of chronic, longstanding conditions.
It is used extensively for treating injuries in professional sport where fast return to action is of paramount importance. But it's not only for the professional athletes; every one with soft tissue injuries can benefit from the accelerated healing and enjoy a faster return to pre-injury activity levels
Knee Pain – Patellar tendinitis is just one of the many conditions that this remarkable therapy can help to successfully resolve.
Answering your questions. Do you have a question for Anatomie Physiotherapy?
Call our clinic today on 020 8907 7666 or email us at askaphysio@anatomie.co.uk.
Research into the effectiveness of shockwave therapy has shown high success rates and excellent long-term results. It's an excellent, non-invasive treatment option to consider for the treatment of conditions like tennis elbow, Achilles tendonitis, rotator cuff, patellar tendonitis, plantar fasciitis or jumpers knee which sometimes fail to respond to standard treatments and can become chronic problems that limit sports and everyday activities.
Shockwave Therapy delivers fast effective results, in many cases, there will be an immediate reduction in pain, as well as improved mobility and functionality it's
Non-invasive – no injections required
Non-Surgical – No lengthy recovery period
No risks normally associated with anaesthetics
Fast effective results (normally only requiring 3-4 sessions)
Performed in our Clinic – no hospital admission
Convenient appointments – no time off work
Do you have pain in your heel, elbow?  Have you been diagnosed with tennis or golfers elbow, shoulder tendinitis or calcification, shin splints, jumpers Patellar tendonitis, Achilles tendonitis, plantar fasciitis or hallux rigidus (stiff big toe)?
Have you tried other treatments that have failed to resolve your pain?
If the answer YES to any of the above then it could help you!
30 minute treatment
Physiotherapy
concessionary rate
Physiotherapy
30 minute treatment
Massage
Anatomie is registered with major Health Insurers and Cash Plans. This is not a complete list. If your insurance company is not listed please contact us. Please note that Massage Therapy is not included.