Experts in Spine, Knee, Shoulder,
Official and Exclusive Physiotherapy / Medical providers to the England Beach Football Team.
Awarded 5 STARS for Clinical Excellence & Academic Research.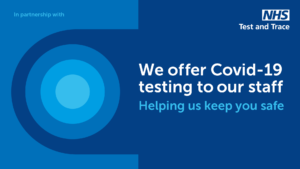 Our employees are regularly tested for COVID-19. Helping us keep you safe.
Senior physiotherapist Emilija Develyte has trained both in Lithuania and Malta enjoys working with people of all ages providing individualized treatment according to their needs and goals. 
Her clinical interests involve a combination of manual therapy and specific exercise prescription along with individualized rehabilitation plans before and after surgery.  
She has a passion for helping people with chronic lower back and posture problems, while encouraging them to maintain a healthy lifestyle and empowering them to contribute to their own physical improvement. 
Emilija has been practicing physiotherapy for over 6 years in private and NHS setting also at the prestigious orthopaedic  King Edward's VII hospital.
Emilija brings dedication to her therapeutic massage and exercise practice as well as to the overall health and well-being of each patient.
Senior Physiotherapist in Musculoskeletal Medicine