Experts in Spine, Knee, Shoulder,
Official and Exclusive Physiotherapy / Medical providers to the England Beach Football Team.
Awarded 5 STARS for Clinical Excellence & Academic Research.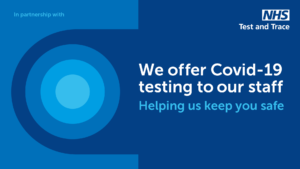 Our employees are regularly tested for COVID-19. Helping us keep you safe.
Physiotherapy at Anatomie
Anatomie Physiotherapy has over 20 years of experience in Physiotherapy. Our aim is to treat the individual, and not always the condition, we emphasize on the cause of the problem, and not just tackling the pain alone. Our Clinics and services have expanded considerably over the years. We now have multiple clinics in and around London, with increasing demand we are needing the need to expand.
Over the years we have built a reputation as the team that the medical specialists refer to. We have brought together a range of medically qualified and approved specialists who combine the latest techniques in Physiotherapy, Massage Therapy and Rehabilitation all in the plan to achieve full physical potential.
We provide a comprehensive examination, so that we can clearly explain the exact problem, the likely causation factors, and most importantly, a choice of different treatments that will help. You will leave with a clear management plan and this will ensure maximum benefits in a minimum timeframe.
Our physiotherapists are chartered, state registered, highly experienced and skilled with all the latest relevant cutting edge research, this will allow you to make informed choices. We focus on your problem and will help you combat the changes in your body caused by injury, illness, the aging process and lifestyle.
30 minute treatment
Physiotherapy
concessionary rate
Physiotherapy
30 minute treatment
Massage
Anatomie is registered with major Health Insurers and Cash Plans. This is not a complete list. If your insurance company is not listed please contact us. Please note that Massage Therapy is not included.