A division of Premier Therapies Ltd
Awarded 5 STARS for Clinical Excellence & Academic Research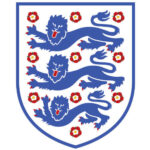 Official and Exclusive Physiotherapy / Medical providers to the England Beach Football Team.
We have recently relocated our clinic in Kenton to a new and improved clinic just down the road.  Our new address is 386-388 Kenton Road, Harrow, HA3 9DP
Massage Therapy can help you keep healthy by encouraging relaxation, relieving stress, easing aches and pains and increasing circulation which will speed the healing process.  Our massage therapists are trained in anatomy and physiology and understand how your 'Body Works'. When you put this knowledge and skill together the result is an extraordinarily refined sense of touch.
Massage can help to:
Relieve muscular tension and relaxes muscle spasms
Improve circulation and blood flow to bring fresh oxygen to the tissues
Promote overall healing and well-being
Increase flexibility and strength of joints
Decrease pain sensitivity
Strengthen the immune system
SPORTS MASSAGE
Sports Massage is a type of massage therapy that utilises deep tissue techniques, with the aim of reducing muscular tension, discomfort and pain.  This treatment is not just for athletes but for anyone suffering from overuse injuries as the deep tissue massage techniques can be used to treat a wide variety of conditions including; postural related pain, headaches, whiplash, back pain and much more.
SWEDISH MASSAGE
Swedish Massage is the most commonly offered and best known type of massage.  If it's your first time having a massage Swedish Massage is the perfect place to start.  This massage focuses on muscle relaxation, targeting superficial muscles (rather than the connective tissues targeted in deep-tissue massage) and increasing blood flow.
PRENATAL MASSAGE
Pregnancy massage is massage therapy specifically tailored for the expectant mother's needs. It is also called pre-natal massage.  Our trained massage therapists have had specialised training in pregnancy massage, and know what is safe for the mother and baby.  During pregnancy, regular prenatal massages may not only help you relax, but may also relieve insomnia, joint pain, neck and back pain, leg cramping and sciatica. Additionally, it can reduce swelling in your hands and feet.
© 2020 All rights reserved ANATOMIE PHYSIOTHERAPY