A division of Premier Therapies Ltd
Awarded 5 STARS for Clinical Excellence & Academic Research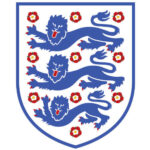 Official and Exclusive Physiotherapy / Medical providers to the England Beach Football Team.
We have recently relocated our clinic in Kenton to a new and improved clinic just down the road.  Our new address is 386-388 Kenton Road, Harrow, HA3 9DP
If you suffer from any joint or muscle problem Physiotherapy can help relieve your pain and get you moving again.  Enjoying life to the fullest can be difficult when you have persistent aches or discomfort. Physiotherapy is a non-invasive form of treatment that addresses problems in joints, discs, muscles, tendons, ligaments, and nerves that cause pain, stiffness and weakness. We can also help in the management of a wide variety of conditions, for instance, rehabilitation following surgery or major injury or illness.
Pain, Muscle and Joint Problems
Brain and Nerve Conditions
GETTING YOU BACK INTO ACTION
If you are in pain, our first objective is to get you pain free, as soon as possible. Each individual is unique, so it's difficult to estimate how many sessions in total you may need, but you can rest assured that our aims are the same as yours – to relieve your pain and get you better as quickly as possible.
During the rehab stage, muscles and other tissues are encouraged heal and strengthen completely. This will help prevent a re-occurrence of the problem or injury. Typically, you might need up to 4-8 sessions, depending on your overall health and the severity of your problems.
While your body heals, we will teach you how to avoid future problems and address any lifestyle issues, like weight loss and how to live a more active and fulfilling life.
We also have excellent links with some of London's top and Rheumatology Consultants and Diagnostic Imaging Centres, so if further investigation is required, we can arrange fast-track access to all you will need.
Physiotherapy rehab is critical after surgery to achieve the best possible results. It will help you regain movement, decrease swelling, and strengthen your muscles.  We have excellent links and work closely with some of the leading Orthopaedic Consultants who rely on us to co-ordinate and provide a guided rehabilitation for their patients.
We regularly help in the post-operative recovery of patients who have undergone Knee, Shoulder and Spinal surgery. A correctly structured rehabilitation program is vital to reduce problems with stiffness, pain, swelling and a general lack of physical confidence that patients often experience after surgery.
Our experts would tailor your rehabilitation program specific to the type of surgery you have undergone, and this program will be created in conjunction with your consultant, who will be kept fully informed of your progress throughout the rehabilitation process. It usually involves a graduated strengthening program, and specific hands-on techniques, to restore correct joint mobility and muscle flexibility.
We have a fully equipped rehabilitation gym and years of experience that will ensure that you return to a pain-free function as quickly as possible. We will advise you on how and when you can safely return to normal activities including sport.
If you have had, or are about to undergo surgery, and would like advice on your rehabilitation needs then please give us a call and we will be happy to discuss the best form of care for you.
Anatomie is registered with major Health Insurers and Cash Plans. This is not a complete list. If your insurance company is not listed please contact us. Please note that Massage Therapy is not included.
© 2020 All rights reserved ANATOMIE PHYSIOTHERAPY