Experts in Spine, Knee, Shoulder,
Official and Exclusive Physiotherapy / Medical providers to the England Beach Football Team.
Awarded 5 STARS for Clinical Excellence & Academic Research.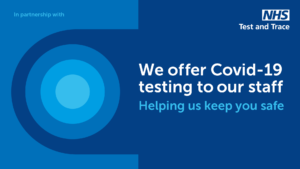 Our employees are regularly tested for COVID-19. Helping us keep you safe.
Anatomie only uses your email/data for medical purposes and the marketing of special offers only to you. We never sell your information, or give out any of your data, unless you have consented for us to do so.
Anatomie uses multiple security measures; including a highly encrypted cloud based server specifically designed for Anatomie, which is monitored 24/7, and only communicate with those parties with security of a similarly high specification.
Documented policies are in place for your protection, including scenarios "in case of a bomb attack on our clinic(s) or data centre" and an infrastructure continuity plan.
Anatomie is compliant with the General Data Protection Regulation (GDPR)
Protection from Data Loss & Corruption
Anatomie conducts a database back-up every 20 seconds, off site, in a secure cloud based location.
Any loss of data or corruption can be rectified by using our encrypted back-up servers.
Application Level Security
All members of staff require security clearance to review your data.
All members of staff are trained regularly to ensure that your data remains confidential.
All members of staff have separate passwords, to ensure that there is full accountability, in the unlikely event of a breach.
All login pages (from our website and mobile website) pass data via SSL.
The entire Anatomie application is encrypted with SSL.
Login pages have double password protection.
Regular security penetration tests are performed, using different vendors.
The cloud server is hosted in a secure UK data centre which is ISO 27001 and ISO 9001 accredited.
Anatomie access the server via a highly encrypted, and SSL authenticated RDP connection, to use their data and applications.
At no time, is data transferred from the server to their local PCs, as all work is performed directly on the server
Investing in Your Privacy
Our General board and compliance Officer works with our developers to make sure our features comply with applicable international spam and privacy laws.
Our privacy policy is monitored daily by our IT specialists at ABC CLOUD.
We are members of the Information commissioner's Office, Health Care Professional's Council, Chartered Society of Physiotherapists, and accredited by the Foundation of Musculoskeletal Medicine, for your security and protection.