Experts in Spine, Knee, Shoulder,
Official and Exclusive Physiotherapy / Medical providers to the England Beach Football Team.
Awarded 5 STARS for Clinical Excellence & Academic Research.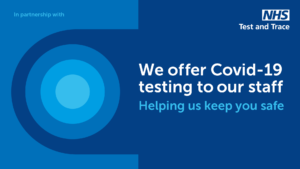 Our employees are regularly tested for COVID-19. Helping us keep you safe.
For further infomation regarding our Physiotherapy Price List or to Book an appointment please call 020 8907 7666
Price increase effective from 1st September 2022.  Find out more >>>
Concessionary Rate £47.00

Registered with all major
Health Insurers
and Cash Plans
Massage Therapy
SWEDISH - SPORTS - PRENATAL
Is NOT covered by Health Insurance / Cash Plans
Massage Therapy
SWEDISH - SPORTS - PRENATAL
Is NOT covered by Health Insurance / Cash Plans
Unless an approved third party has guaranteed your account, it must be settled in full on the day of treatment. We accept all major credit and debits cards at our clinics.
Anatomie has direct settlement arrangements with many insurance companies (see bottom of the page for the list of insurance companies). This means that we can bill the insurer directly on your behalf. It is, however, your responsibility to ensure that your Private Medical Insurance cover is adequate to pay for your treatment, and then keep in regular contact with them to ensure on-going coverage. Although we will invoice an insurance company directly on your behalf, it remains your responsibility to ensure that claim forms are processed promptly. Should the insurer decline or delay payment for any part of the treatment, we will invoice you for immediate settlement.
At Anatomie, we require your consent both for processing your data as well as to allow us to treat you. Your signature before treatment confirms that you:
Consent to information including medical details about you being processed for your treatment as a private patient and the settlement of related expenses
Consent to treatment by the physiotherapist in attendance
Consent to having details, which are relevant to your condition for which you are seeking treatment, shared with your GP/consultant
Appointments that are cancelled will be charged at the full fee if you do not give a 24 hours' notice that you will not be attending the session
Anatomie does not enter into conditions, warranties or other terms concerning the site or the services (including any implied term relating to quality) or any guaranteed or predicted result.
We try to make sure that all information contained on this site (and provided by us to you as part of any Service) is correct, but we exclude all liability for any action you (your legal representatives, heirs) may take or loss or injury you may suffer (direct or indirect including loss of pay, profit, opportunity or time, pain and suffering, any indirect, consequential or special loss, however arising) as a result of relying on any information on this site or provided through any service supplied by us to you. In the majority of cases, we would expect to see immediate benefits after the first session, although occasionally, it may take a few sessions to notice a difference. Please keep it in mind that on some occasions, your symptoms may become temporarily aggravated after a session. This is perfectly normal, but it is important to give this information back to your therapist.
Anatomie is registered with major Health Insurers and Cash Plans. This is not a complete list. If your insurance company is not listed please contact us. Please note that Massage Therapy is not included.