A division of Premier Therapies Ltd
Awarded 5 STARS for Clinical Excellence & Academic Research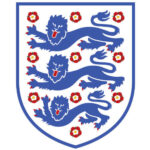 Official and Exclusive Physiotherapy / Medical providers to the England Beach Football Team.
KENTON, NORTHWOOD, STANMORE & HANOVER SQ 
We have recently relocated our clinic in Kenton to a new and improved clinic just down the road.  Our new address is 386-388 Kenton Road, Harrow, HA3 9DP
COVID-19 - YOU ARE PROTECTED
At Anatomie Physiotherapy, we take your protection, health and well-being very seriously.  We have therefore implemented stricter guidelines throughout our clinics, (which are reviewed on a daily basis) to ensure that we eliminate, or reduce all possible risks to our patients of infection of Covid-19.
Please watch our video below which details the Covid-19 health procedures carried out throughout the Anatomie Clinics.  For further information please contact us on 020 8907 7666
Our Clinic in Harrow and Central London are OPEN
Initially you will be assessed by one of our specialist Physiotherapists, using telephone triage.
This is to determine whether a simple Skype/Zoom Consultation can be conducted, which is our initial preference and becoming popular, OR
In some cases we may have to bring you in for a face to face consultation.
The Safety of our Patients and our Team is our Highest Priority
If a face to face consultation is required, we have taken a number of steps to ensure the safety of patients and team, within our clinic:
WITHIN THE CLINIC
We stringently screen patients during the booking process and any patient we suspect maybe symptomatic (or at risk including family members), or indeed is highly vulnerable, will simply not be allowed to enter the clinic during normal operating hours. We would also ask you to update us 24hrs before your arrival if anything changes. This is for your protection.
On Entrance, all patients will have their temperature checked – using a non-contact Infrared thermometer – and Oxygen saturation level check. You will be asked to wash your hands AND use our sanitizers before your consultation commences.
We have incorporated a social distancing protocol, to minimise the risk of you coming into contact with anyone, apart from your clinician. Where possible, appointments will be staggered, and a "one in – one out" policy will be in operation to minimise contact with anyone else. Your admittance to the clinic will be explained when you book your appointment.
Our clinics are clear of all non-essential items to minimise the risk of cross infection. This includes: sofas, coffee tables, coffee machine and water cooler.
The common parts of the clinic are disinfected regularly throughout the day by our staff, to reduce the risk of cross contamination, and 'common touch' areas are disinfected between each patient seen.
Each Consulting room will be cleaned between patients, including a change of pillow case, couch covers/couch roll, and towels. Door handles and common touch areas within the room will also be addressed.
Usage of strong hand sanitiser throughout the clinic for our patients and staff.
All patients will be asked to wash their hands AND use our sanitiser on arrival and on departure.
OUR STAFF
Our staff are medically trained, and as such, have a reasonable understanding of our Infection Control Policy, together with further knowledge and updated research of the Covid-19 virus. They all have advanced skills, in ensuring patient safety and hygiene, which will always be our top priority.
All our staff will have a Medical examination each morning, before work, to ensure they have no signs of Covid-19. They will also self declare ANY potential symptoms early, and if they do, we will always recommend an immediate test & self isolation.
We have track and trace method in place, which enables us to identify which patients they have come into contact with, and where necessary will contact patients that we reasonably feel this could affect.
P.P.E
All Physiotherapists will be in full PPE (Aprons, Visors, Medical Grade N95 Masks and Gloves) for your protection, and all clinicians are required to undergo a Medical examination each morning before work begins.
The quality of our PPE is within the strict guidelines of UK Government, and from our UK suppliers.
Additionally, ALL patients will be offered Masks and Visors on arrival, should they wish to use them. We recommend if you have a mask, please wear this to your visit.
Most of our equipment is for SINGLE USE ONLY, but Visors may not be, and as such will undergo Ultraviolet C light treatment between each usage.
YOUR CONSENT
Where possible, we will always try to conduct virtual Telehealth consultations first, as this is the best way to avoid the spread of any virus. However, we do appreciate at times, a face to face consultation is essential if we feel there is a clinical need or urgency.
Please appreciate that our staff (within the clinic) will all have Medical check-up daily, but if they do exhibit symptoms that we feel is likely to be Covid-19, there could be a small risk to any patients seen within 7 days of those symptoms developing, of also catching the virus. If we feel that you have potentially been exposed, we will contact you immediately, and ask you to self isolate (unless you have had a reliable Antibody test already) for your own safety.
Your admittance into our clinic, and your face to face consultation, will be deemed as CONSENT to treatment and that you understand the risks of coming to the clinic. You consent that, even though we have taken all efforts to ensure your safety before and within the clinic, this is not a 100% guarantee you will not catch the virus.
Our professional, ethical and moral obligation to YOU will not be deterred with Covid-19, and with the spirit in which we have ALWAYS conducted ourselves in the last 20 years should give you confidence, that our PRIORITY is ALWAYS your HEALTH and WELL-BEING.
© 2020 All rights reserved ANATOMIE PHYSIOTHERAPY