A division of Premier Therapies Ltd
Awarded 5 STARS for Clinical Excellence & Academic Research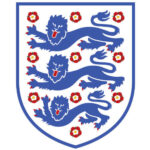 Official and Exclusive Physiotherapy / Medical providers to the England Beach Football Team.
We have recently relocated our clinic in Kenton to a new and improved clinic just down the road.  Our new address is 386-388 Kenton Road, Harrow, HA3 9DP
Acupuncture is a complementary medical practice that stimulates certain points on the body with a fine needle to alleviate pain or help treat various health conditions. The needles used to stimulate the body's natural immune response to heal specific areas in the body, open up blood vessels to allow the free flow of blood and oxygen in the body. As Acupuncture integrates well with other treatment methods, it is often used in conjunction with physiotherapy for all types of conditions, including Back Pain, Sciatica, Tennis Elbow, and Frozen Shoulder among others.
Modern science has shown that Acupuncture stimulates the brain to produce natural pain-relieving chemicals (endorphins). The endorphins assist the body to heal itself and give pain relief and it can be very effective in both acute and chronic conditions.
HOW CAN ACUPUNCTURE HELP?
Acupuncture is one of the oldest recorded forms of medicine having been used in China for over 3,000 years. In recent years Acupuncture has become more popular in the West and is used within Physiotherapy as a form of pain relief. Many patients report a reduction in pain and improved general well-being with Acupuncture.
If your physiotherapist believes it will help to improve the effectiveness of your overall treatment. Your treatment will consist of the insertion of fine needles into various sites on the body, dependent on your issues.
Natural anti-inflammatory and painkillers
Promoting good mental and physical health
Relaxation of tight muscles and trigger points
Release of hormones that promote relaxation and stress reduction
Stimulation of certain nerves that prevent pain signals being transmitted to the brain
ACUPUNCTURE & PHYSIOTHERAPY
A number of our Physiotherapists have gained additional qualifications in Acupuncture and often use it alongside Physiotherapy, particularly in the treatment of inflammatory joint conditions. Physiotherapists are in a unique position of being able to combine Acupuncture with other treatment methods such as exercises, manipulation, and stretching. This combined approach is more likely to lead to successful rehabilitation.
Physiotherapists using Acupuncture at Anatomie are registered with the Acupuncture Association of Chartered Physiotherapists and have therefore had recognizable training.  There are only a few cases in which Acupuncture should not be used. Your Physiotherapist will run through a few safety questions before performing the treatment.  All needles are sterile, pre-packed and disposable so there is no risk of infection.
Call or email for advice to see if Acupuncture can help your particular problem.
© 2020 All rights reserved ANATOMIE PHYSIOTHERAPY